The November 2021 update has two important features:
Can you see or smell smoke?
This new feature will allow users to report smoke in their local area, or in the distance, with an option to send in a photo. These reports will help fire and air quality managers to learn where smoke is affecting communities, especially for places not covered by monitors.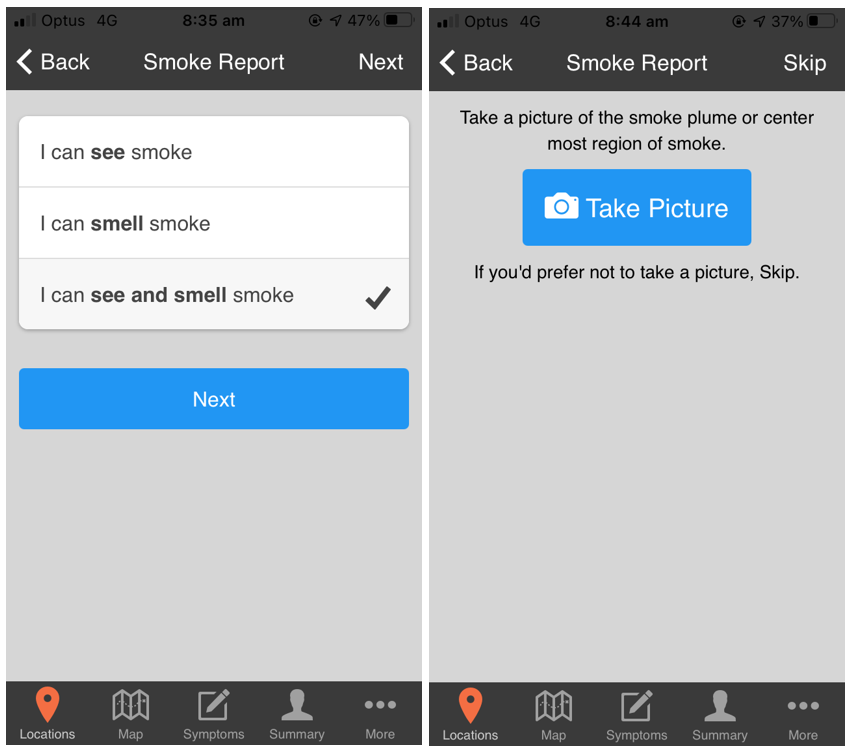 A new air quality model
AirRater is moving to a more sophisticated air quality model called AQFx, developed by CSIRO. This will provide better estimates of air quality in areas further away from air quality monitoring stations. Estimated air quality in these areas will still be shown on a grey scale (with a hint of purple!) that rates air quality from good to very poor. Places close to air monitors will continue to have the colour rating scale along with PM2.5 level. You can read more about this air quality model on the CSIRO ECOS blog.
You can update your app in the Apple app store or Google play
AirRater upgrades and the national AQFx system have been funded by the Australian Government.